Testimonials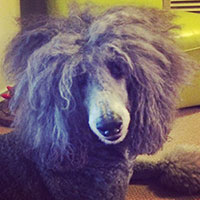 Henry
After Stacey Minshall's first visit with Henry, our thirteen-year-old standard poodle, his limp from a ball playing accident went away. His gait returned to that of a younger version of himself. Stacey had a standing appointment with him every two weeks until he passed. Stacey's expertise brought quality back into Henry's life. I only wish we had found her sooner.
Phebe Phillips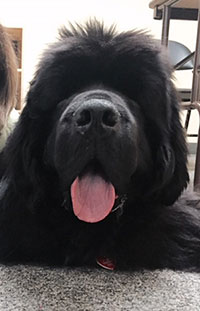 Zac
Zac, an 8 year old newf, fell in love with Stacey on her first visit. After a happy greeting, he would sprawl out on the floor to enjoy his relaxing massage. Obviously Stacey's visits are a high point in his life!!
Nan and Steve Martin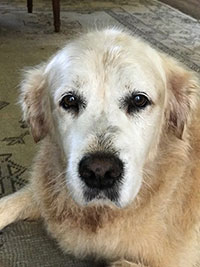 Brig
Stacey Minshall has changed our 12 year old Golden Retriever's mobility so much that he is able to maneuver stairs like he was several years younger. We can see the difference in him immediately after a massage. He is happier and more playful. It is obvious that Stacey's special massage techniques, customized to Brigadier and his issues, has been life changing for him. We could not ask for a more professional and caring therapist. Brig, especially loves the music Stacey plays while he is being worked on. Brigadier highly recommends Stacey to any and all his friends.
Allison Hicks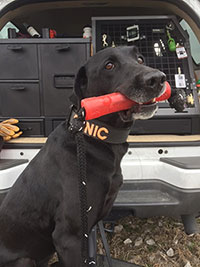 Sonic
Stacey keeps Sonic running, jumping and playing. As a Search and Rescue dog, Sonic puts many demands on his body. As he ages, I notice him moving stiffly or showing a slight limp. Stacey works through pressure points and soft tissue injuries. After some hard training sessions I would notice little hesitations on agility or when he jumps onto things. After a session with Stacey he would be back to his young self. I saw improvements in the way he moves after her sessions. He is a high energy dog and was quite the wiggle worm in the beginning, but he learned to relax, give in and enjoy the sessions. He loves Stacey's magic hands!
Laurel Pittman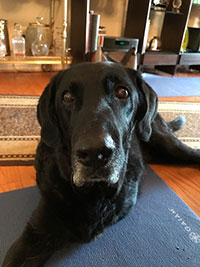 Brillo
Stacey has provided very important therapy to my 90 pound Chesadore. He loves her and her weekly visits. He hates it when her "visits" are over.
Sally and Will Montgomery